Affect Academics is a full-service center for learning led by Cristina Post, Ed.M., the only certified Educational Therapist in Maine. We believe every child can be a successful student.
Affect Academics embraces the Universal Design for Learning (UDL) framework and tailors its services to support the needs of children and their families as well as the educators and professionals who support them.
Far from mere homework help or tutoring, our goal is to create a comprehensive support plan for students that includes in-session work, at-home strategies, and whenever possible, in-school strategies.
Student Support
Parent Support
Homeschool Support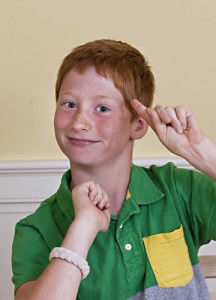 Evaluation, Tutoring, Academic Coaching, and Ongoing Educational Support for Your Child
Affect Academics works with your child on current math, reading, or other content; addresses foundational concepts that may have been missed in earlier grades; and focuses on your child's self-image to build confidence and skills.
Varying levels of support are available, depending on your child's particular needs.
Standard Evaluation Package
To determine the appropriate intervention, we begin with our standard Evaluation Package. This evaluation poses a series of specially-selected problems that allows us to observe how a student tackles them. The strategies your child uses, along with the level of engagement and the types of questions asked, combine to create a snapshot of how your student learns and provides insight into how to capitalize on strengths and bolster weaknesses.
While these evaluations can help teachers better understand how to reach a student in class, they should not be used to diagnose learning disabilities. Rather, they provide information about the learner from a strengths-based perspective so teachers and learning specialists can more effectively help the student improve.
Our Evaluation Package consists of
An initial questionnaire
One-on-one support with a certified educational therapist
A 45-minute parent consult
A written report containing the child's unique learning profile according to Universal Design for Learning
Math evaluations span four one hour sessions, while reading evaluations take one hour.  Meetings with a student's teachers are offered as an add-on service.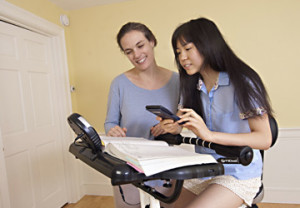 Weekly, Monthly, or One-Time Parent/Guardian Consults
All children present challenges, and those who come to Affect Academics are typically struggling in math, reading, or school in general.
Affect Academics is pleased to provide parents and guardians guidance as an unbiased third party with the training, experience, and knowledge necessary to understand the pros and cons of various educational approaches and options.
Coordinated Action Plan
We can help coordinate doctor, teacher, and learning specialist recommendations to create a manageable plan for your child based on the latest in brain development research. Even if your child has no special considerations, we can recommend activities that may help your child's brain grow along the best developmental pathway.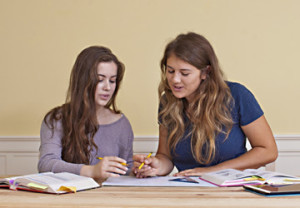 Small-Group Math or Reading Classes
Give your homeschooled child the advantage of a math or reading class taught by experienced teachers with special training in academic coaching and educational support.
We offer math and reading classes to small groups of homeschooled students. These classes focus on building a positive emotional climate that allows children to progress in math or reading at their own speed. Our small class size allow for individualized lesson plans and interdisciplinary work.
Curriculum Design
Affect Academics can help you choose the curriculum that best meets your child's needs, customize your current curriculum, or review where your child is to determine the best path forward for his or her learning.
We can also work with you to design individual units that focus on forging an emotional connection to mathematics and reading while also building a strong skill base.
School Support
Speaking & Presentations
Professional Development for Educators
Keeping up with the latest research is often a challenge for educators. With a Master's degree in Education from Harvard University, Affect Academics' Cristina Post is up-to-date on the latest in educational neuroscience and strengths-based teaching. As a professor at Fitchburg State University in Massachusetts, she facilitated a graduate-level course for public school teachers on Universal Design for Learning.
She offers three in-service programs designed to keep your school current with crucial information. All programs provide background research as well as practical applications to the classroom.
Program 1—A comprehensive presentation on how the current understanding of affective neuroscience can help educators teach more effectively in all subjects, with an emphasis on emotion and learning.
Program 2—How to incorporate teaching strategies designed to decrease math anxiety. Research shows that reducing math anxiety in the classroom results in as much as a twenty percentile point gain in math scores on standardized tests, even with no content remediation.
Program 3—An orientation to Universal Design for Learning: how to implement incremental changes in our classrooms to help a wider range of student succeed within existing school curricula.
Mentoring and Training for Teachers
Studies show that more than 90% of elementary and middle school math teachers suffer from some degree of math anxiety, resulting in teachers modeling math avoidance and anxiety to children and spending fewer hours actually teaching math.
Mentoring can often make the difference between an adequate or an excellent teacher.
All teachers, whether experienced or novice, can also benefit from training in UDL Lesson Analysis, which can help them reach a greater percentage of students in every class.
Plan a lesson or critique a lesson using the lens of Universal Design for Learning
Receive extensive feedback at the checkpoint level
Learn how to easily modify all lessons gradually over time
Available to Present to Groups a Variety of Education-Related Topics
Cristina Post, Ed.M. is an experienced math and science teacher and the only certified educational therapist in the state of Maine.
Cristina is also an experienced public speaker who presents on a wide range of topics:
Math anxiety
Neurodiversity
UDL classroom strategies
Early reading development
Teaching students with ADHD
Other topics related to the mind, brain, and education
Cristina is especially skilled at making cognitive science research accessible to lay audiences of teachers and/or parents.
She has presented her research on the cognitive effects of math anxiety at the Harvard Graduate School of Education and to the Association of Teachers of Mathematics in Maine, and has also given talks at local public and private schools on the relevance of recent research in neuroscience to education as well as the effects of drugs on learning and the brain.