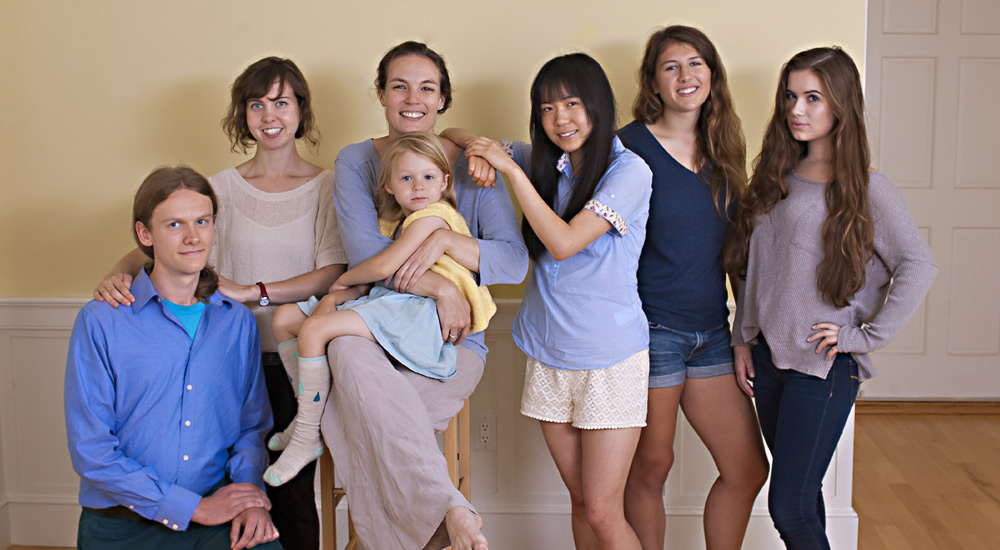 Affect Academics is a full-service center for targeted learning interventions that propel students on to greater success in school . . . and beyond.
Affect Academics embraces the Universal Design for Learning framework, which advocates flexible learning environments designed to accommodate individual learning differences and profiles in children who need assistance in math, reading, or other subjects.
Founded in 2009, Affect Academics is led by Cristina Post, Ed.M., an experienced math and science teacher, adjunct professor, and the only certified Educational Therapist in Maine. We have dedicated classroom facilities in South Freeport, Maine, to serve students from area schools, homeschoolers, and children and their families referred by educators, speech therapists, vision therapists, occupational therapists, and others.
Meet Cristina Post
Our Approach
Our Team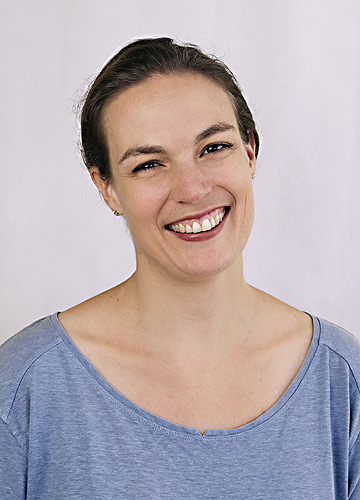 Cristina Post, Ed.M. is an experienced math and science teacher and the only certified educational therapist in the state of Maine. She has taught every grade from K-12, and since 2006 has been working as a math specialist with an emphasis on middle school math, including curriculum design.
Cristina has also taught at Fitchburg State University in Massachusetts, where she facilitated a graduate-level course for public school teachers on Universal Design for Learning with CAST.org.
She has presented her research on the cognitive effects of math anxiety at Harvard Graduate School of Education and to the Association of Teachers of Mathematics in Maine, and has also given talks at local schools, both public and private, on the relevance of recent research in neuroscience to education as well as the effects of drugs on learning and the brain.
Cristina is a certified educational therapist, holds a master's degree in Mind, Brain, and Education from Harvard Graduate School of Education, a K-8 Waldorf teaching certificate from Antioch New England Graduate School, and a bachelor's in genetics and creative writing from Cornell University.
Cristina specializes in understanding how education can support healthy brain development.
She is a member of the National Council of Teachers of Mathematics and the Association of Educational Therapists.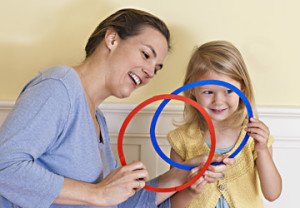 Affect Academics is rooted in Universal Design for Learning (UDL), which advocates flexible learning environments to accommodate individual learning differences. Far from mere homework help or tutoring, Affect Academics seeks to create a comprehensive support plan for students that includes in-session work, at-home strategies, and whenever possible, in-school strategies.
Therapeutic education recognizes the central role of emotion in learning. Happier, empowered students learn more effectively and enjoy better long-term outcomes.
The children we serve are often experiencing a mismatch with their current learning environments, resulting in diagnoses of LD, ADHD, or emotional upset such as anxiety. We not only help them with their academics, we also give them coping skills that they can apply on a daily basis.
Our approach is to observe and evaluate students from an abilities perspective. Once we understand a child's strengths, we can identify specific coping skills he or she needs and collaborate with parents, teachers, and others to design a comprehensive plan to support learning at home, in school, and in our academic support sessions.
Our goal is for students to experience lasting change in their cognitive capabilities. Children who understand their learning styles from a strengths-based perspective go on to become effective lifelong learners.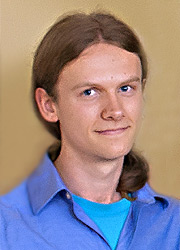 William Morse is a teaching assistant for the calculus-based introductory physics course at the University of Southern Maine, where he is a physics student and researches fluctuations in the earth's magnetic field. At Affect Academics, William helps students in the context of Universal Design for Learning and curriculum based support for diverse learners.
William has experienced both sides of learner variability—first as a non-neurotypical student working to follow a successful path in academics, and now as a teacher who understands variable learners at a deep level and is well-trained in the educational supports that can help them reach their own learning goals—and is uniquely positioned to help Affect Academics' diverse learners succeed.
Prior to pursuing a degree in physics, William attended Landmark College in Putney, Vermont, to study learning variability and its impact on college and high school education. Motivated by his own experience as a neurodiverse student, he has studied learner variability in the contexts of neuroscience, psychology, legislative history, and teaching.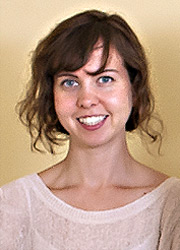 Emily Walsh (Administrative Assistant, Mindful Learning Coach) is a new resident to Maine and is very excited to be part of the growing team at Affect Academics. In 2013, she received her Bachelor's degree in Mind and Body Wellness from New York University. There she studied everything from ballet and creative arts therapy to Buddhist psychology and cognitive neuroscience, all in order to learn how to become her best self and to teach others how to reach their potential. Her greatest passion is observing and enjoying how the mind and the body work as one, through dance, yoga, meditation, and poetry.
An experienced childcare professional, she has served in diverse roles, from a summer camp craft and nature director to a teaching assistant in a New York City first grade classroom. She has loved all she has learned from observing children grow, play, and figure out the wonder of life. She is a mindful learning coach and certified yoga instructor. Emily is thrilled to be a part of the team at Affect Academics, both behind the office desk as well as offering private and small-group instruction in yoga and other mindful learning techniques.
Sara Jaffe is an experienced math and standardized test prep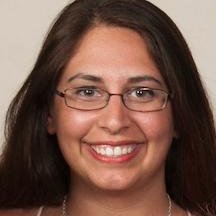 tutor and also works with a theatre company as a director and production manager. She grew up in Maine, and is happy to return home after living in New York City and then Boston for her schooling.
Sara is currently working on completing the requirements for her Secondary Mathematics teacher certification. Before beginning her journey as a prospective math teacher, Sara studied theatre education at both New York University and Emerson College, where she received her Bachelor's degree in 2014 and her Master's degree in 2016. She is deeply interested in all the cognition research she has been doing, and is excited to move forward using both her math and theatre background together.
Sara lives in Portland, and loves to explore the Old Port. In her free time, Sara enjoys exercising, ice skating, and eating all sorts of food.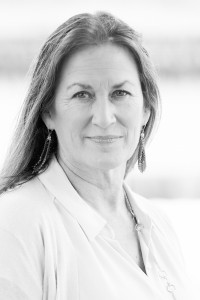 Julia Ridge is a certified Orton Gillingham (OG) reading and spelling tutor, with over 100 hours of practicum and 50 hours of classroom work in the OG method of reading and spelling. She comes to us from the Children's Dyslexia Center of Portland. In addition to her recent OG training, Julia has been a volunteer tutor at the Literacy of Volunteers for Greater Portland and a reader in a pre-school literacy program sponsored by the United Way.  She is currently training in the methods used at Affect Academics.
Being involved in literacy has been extremely gratifying for Julia: "I love to see my students progress and gain confidence in reading and spelling. Everyone should be able to read with confidence. Everyone should be able to call themselves a reader. To see my students find their strengths and believe in those strengths is what is most rewarding."
Julia lives in Portland, Maine with her husband and Labrador retriever. She has two adult children. She received her MFA in creative writing from the Stonecoast MFA in Creative Writing program at the University of Southern Maine and is a freelance writer.